Our first Athlete Spotlight is starting off strong with Ella McHugh! 

Ella is a sophomore at Villa Maria. She plays softball and runs track for Villa Maria Academy. She plays softball in the spring and summer with PA Chaos.

The reason we chose Ella to spotlight was because of her determination and work ethic! She always has a positive attitude and is so coachable.  

 The numbers show her hard work has truly paid off. Check out her progress: 
Front Squat: Increased by 25 lbs
Bench Press: Increased by 10 lbs
Power Clean: Increased by 15 lbs

Ella's goals were to get stronger before her spring softball season and she definitely accomplished it. She is only going up from here, great work Ella!

Can't wait to see what softball has in store for you!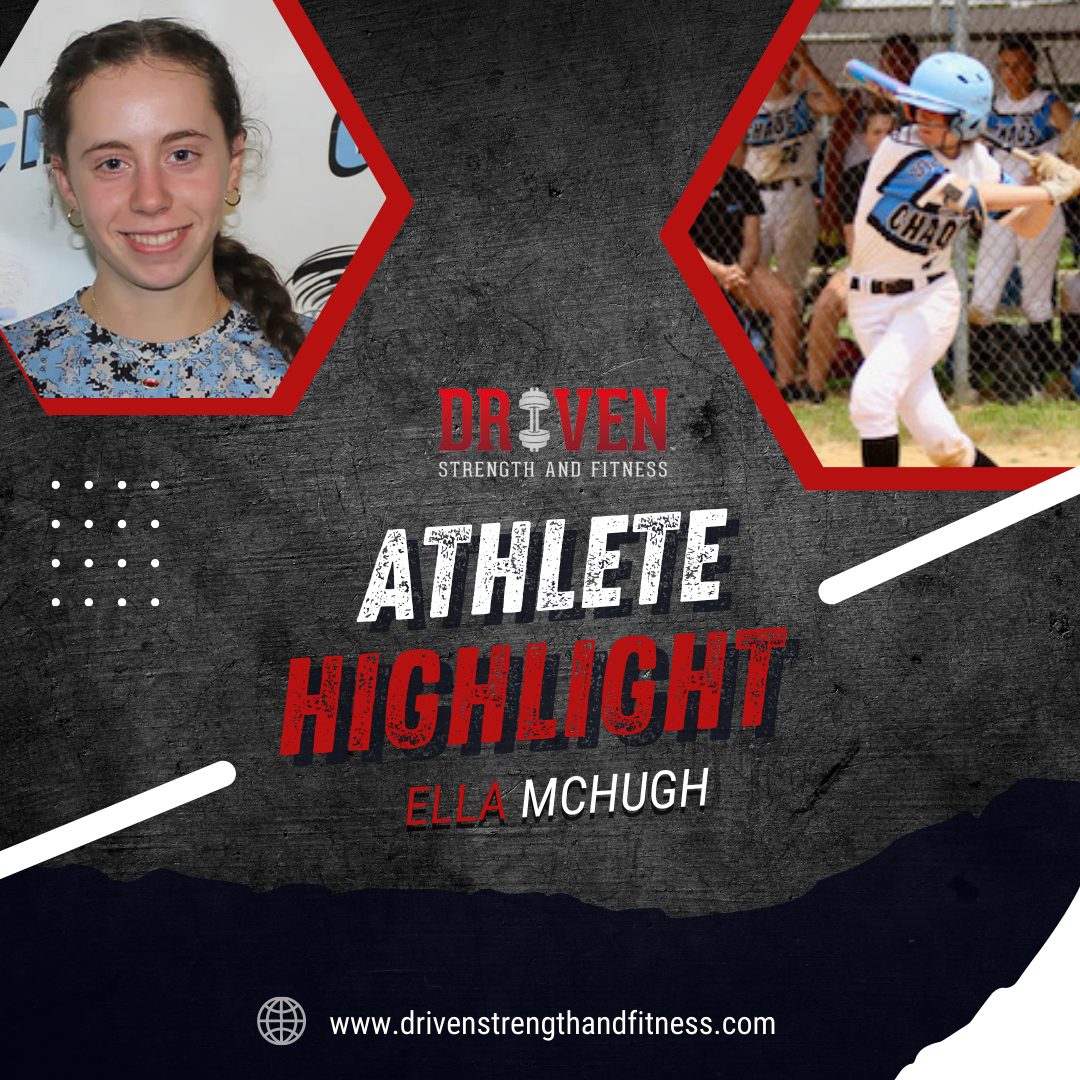 If you are interested in joining our Athletic Developmental Program, click the button below to sign up for a free consultation!