Hey Driven Fam!
We are selling these Protein Guide Placemats from our Protein Workshop last week! Each placemat has valuable information, tailored to your own protein goals! Specifically, the placemat contains: 
• Protein Intake Calculator
• Portion Size Guide
• Recommended sources of protein with grams per serving
Each placemat will cost $20, get them while you can! 
Check out the placemat below..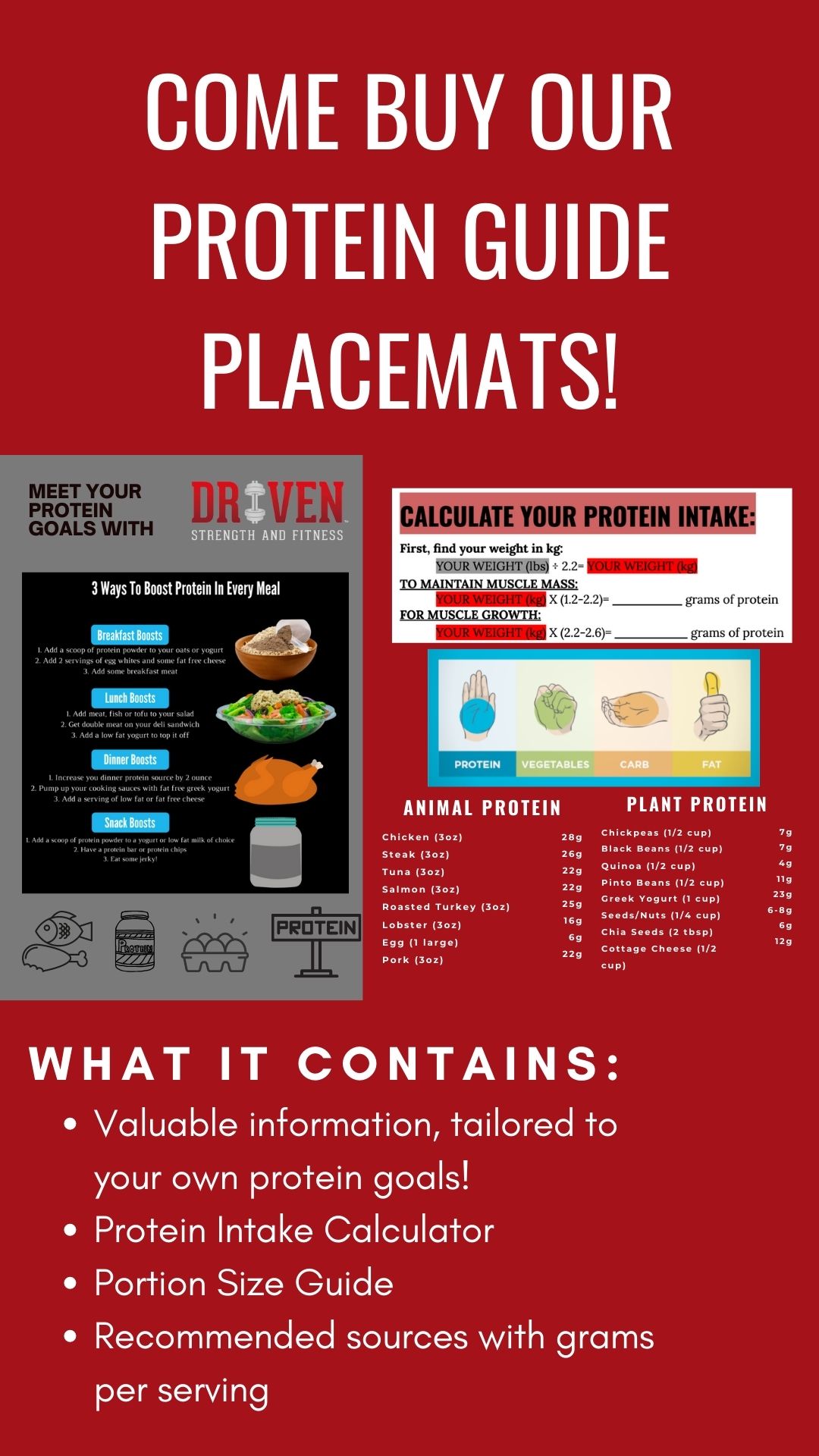 Please click the button below if you are interested in buying!