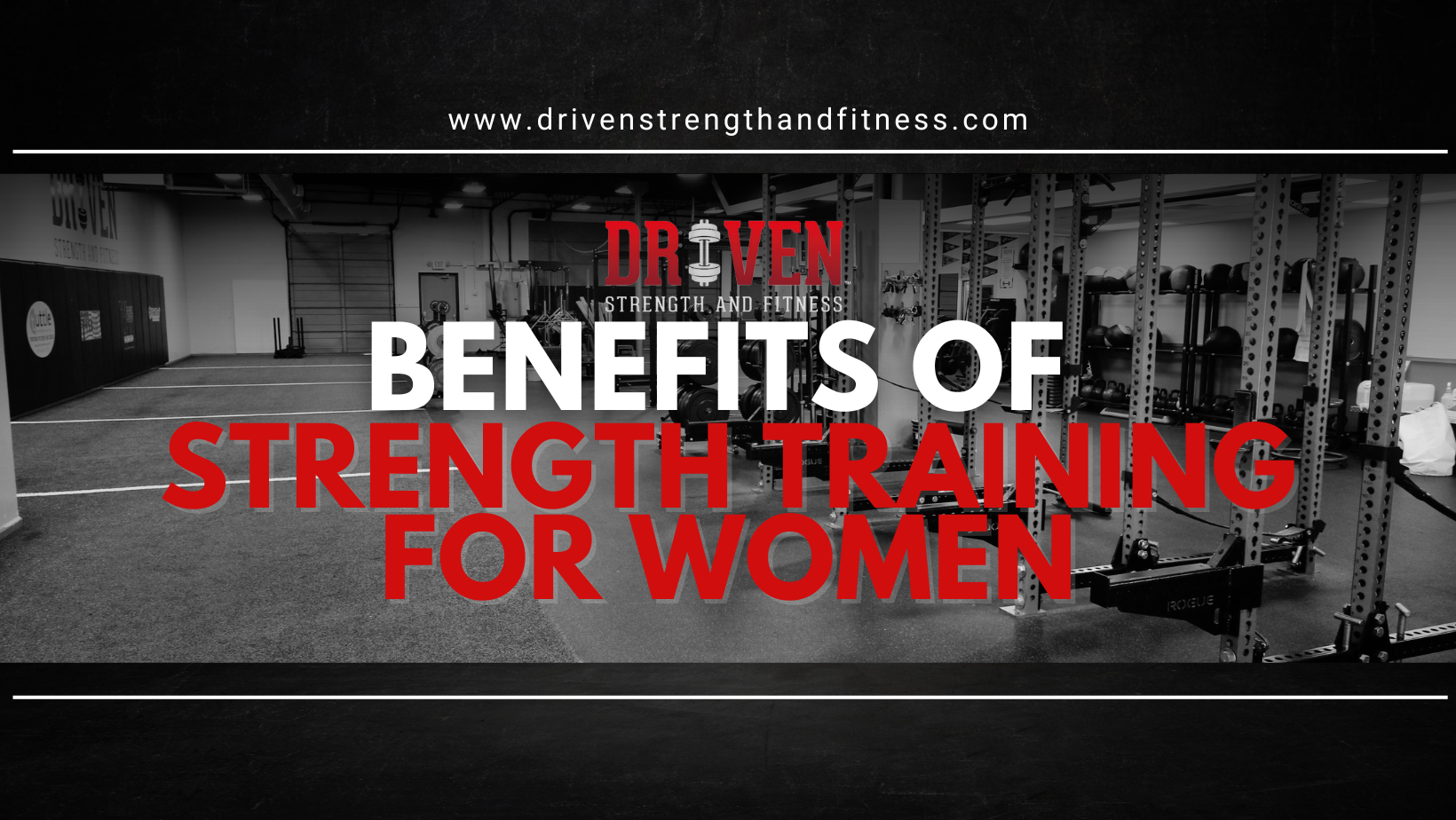 We've got some exciting insights that will not only help you achieve your fitness goals but also empower you to live your best life. 🌟 Here are some incredible benefits of strength training for women and why you should consider adding this empowering practice to your routine. 💃


🏋️‍♀️ The Power of Strength Training:


✨ Metabolism Booster: 
Building muscle through strength training can increase your metabolism, making it easier to manage your weight.

🦴 Osteoporosis Prevention: 
It helps slow down the progression of osteoporosis, promoting strong bones.

💪 Toned, Not Bulky:
 Contrary to common misconceptions, strength training helps you achieve a beautifully toned physique without adding bulk.


🌟 Confidence and Self-Esteem:
 Your inner strength grows alongside your physical strength, boosting confidence and self-esteem.


We've gathered some clips from some incredible women in action here at Driven Strength and Fitness who have experienced firsthand the transformative power of strength training.

Watch the video now! 📹

Stay motivated, driven, and keep pushing forward!


Not a member yet and interested with our Athletic Development Program and Adult Group Training Program or simply want to know how we can help you or your kids reach greater heights? Click here for a Free Consultation.👇