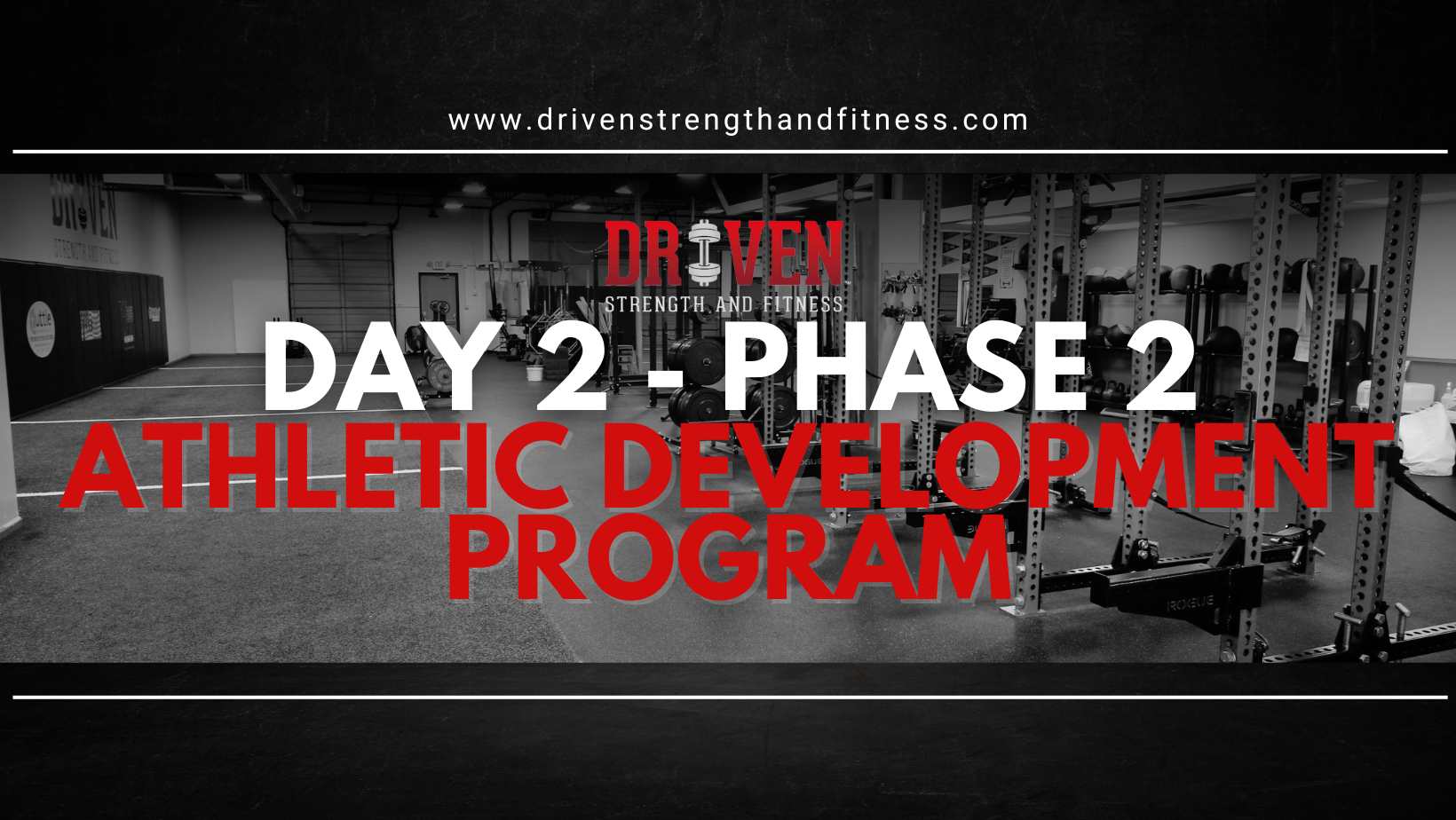 We know how excited you are to hear about the progress of our Athletic Development Program, so here's a quick update so you don't miss out!


Here's what our athletes are up to on Day 2 of the Phase 2 Athletic Development Program! Check out the short video for a sneak peek!




What are we training to do?

🏃 Practice the basics in running and jumping mechanics

💪 Work on foundational lifting mechanics to build muscle and strength

🏥 Address common weaknesses to prevent injuries




Day 1 Phase 2 Exercises

🔥 SL Lat. Pogos
🔥 Chain Res. LAt. Push
🔥 ½ kneeling chain res. Lat starts
🔥 Eccentric Hang Clean
🔥 Eccentric Trapbar DL
🔥 Two Point MB Punch
🔥 Eccentric Bench Press
🔥 Eccentric Single leg squat
🔥 Eccentric Spring Ankle Position 1



Stay committed, stay inspired, and let's make this season extraordinary!



Not a member yet and interested with our Athletic Development Program and Adult Group Training Program or simply want to know how we can help you or your kids reach greater heights? Click here for a Free Consultation.👇