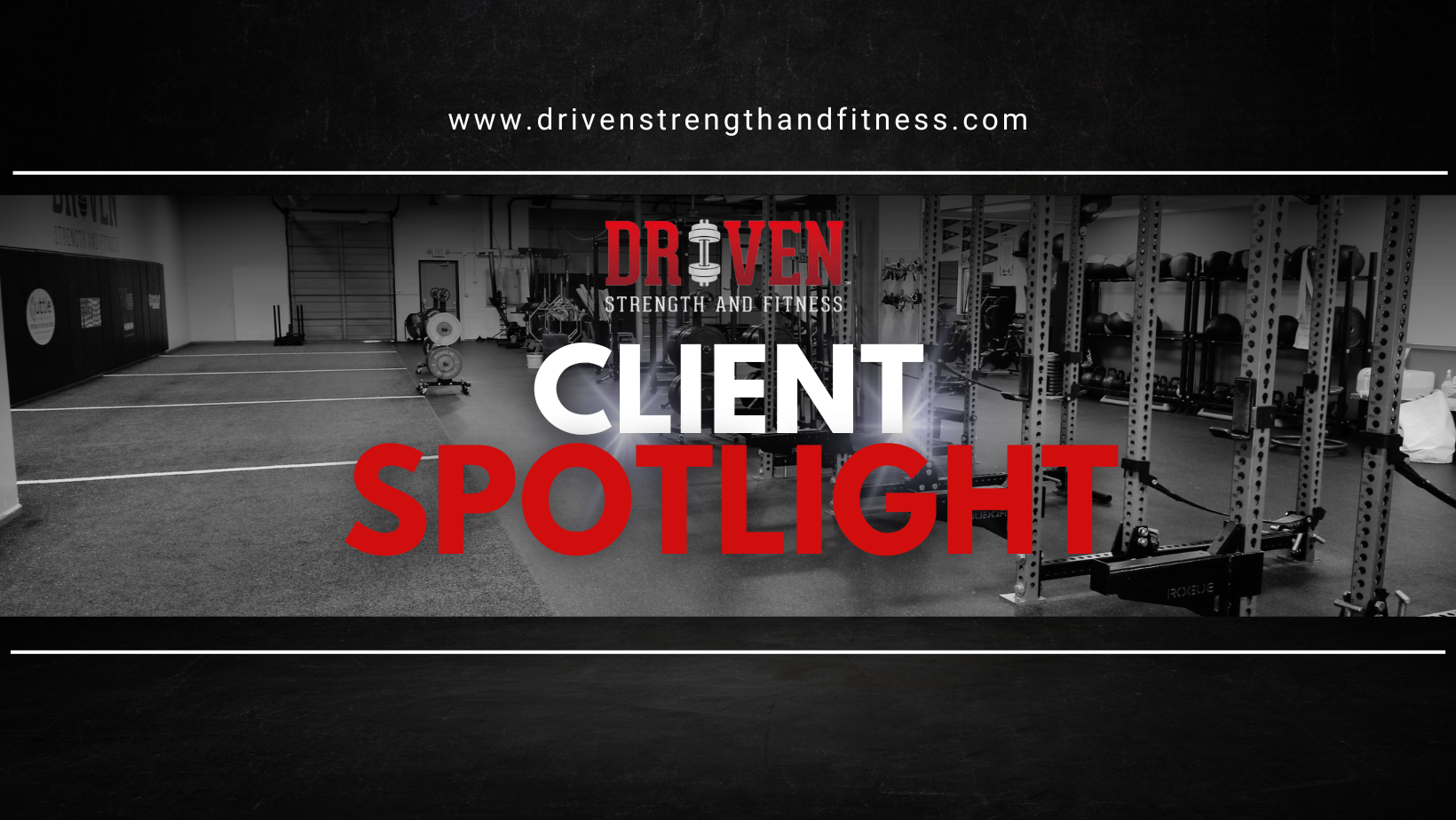 In our ongoing client highlight series, we are excited to introduce you to Jason Rhoads, one of our outstanding members who began on a quest to attain his fitness and weight loss objectives while enjoying every step of the way.


Jason's fitness journey began with a clear vision: he aimed to enhance his overall fitness, shed unwanted weight, and engage in workouts that aren't only effective but also enjoyable. He sought a fitness facility equipped with top-level equipment and a vibrant community to share his journey with.


Community and Fitness Diversity

Jason enjoys Driven's fitness environment that fosters success in various ways. For Jason, this meant an engaging in routines that made fitness enjoyable, combined with the camaraderie of our welcoming community. He enjoys diverse workouts that keep him engaged and motivated.



Overcoming Challenges with Tenacity

Jason faced a significant hurdle on his fitness journey—a severe right shoulder injury that severely limited his flexibility and mobility. However, our experienced trainers rose to the challenge. They continuously adapted and modified his workouts to accommodate his injury while ensuring that each session remained effective and tailored to his needs.


Jason's determination and our team's unwavering support have allowed him to not only recover from his injury but also thrive in his fitness pursuits.


Watch this short clip to learn more about Jason's journey:

Jason's story is a testament to the power of a positive and inclusive fitness environment. We are incredibly proud of his accomplishments and the strength he has demonstrated in overcoming challenges.

Stay tuned for more inspiring stories in our client highlight series as we celebrate the achievements of our incredible members!

If you have a success story or achievement you'd like to share with our community, please don't hesitate to reach out. We love celebrating your victories and milestones.


Stay motivated, stay driven, and keep pushing forward!



Not a member yet and interested with our Athletic Development Program and Adult Group Training Program or simply want to know how we can help you or your kids reach greater heights? Click here for a Free Consultation.👇