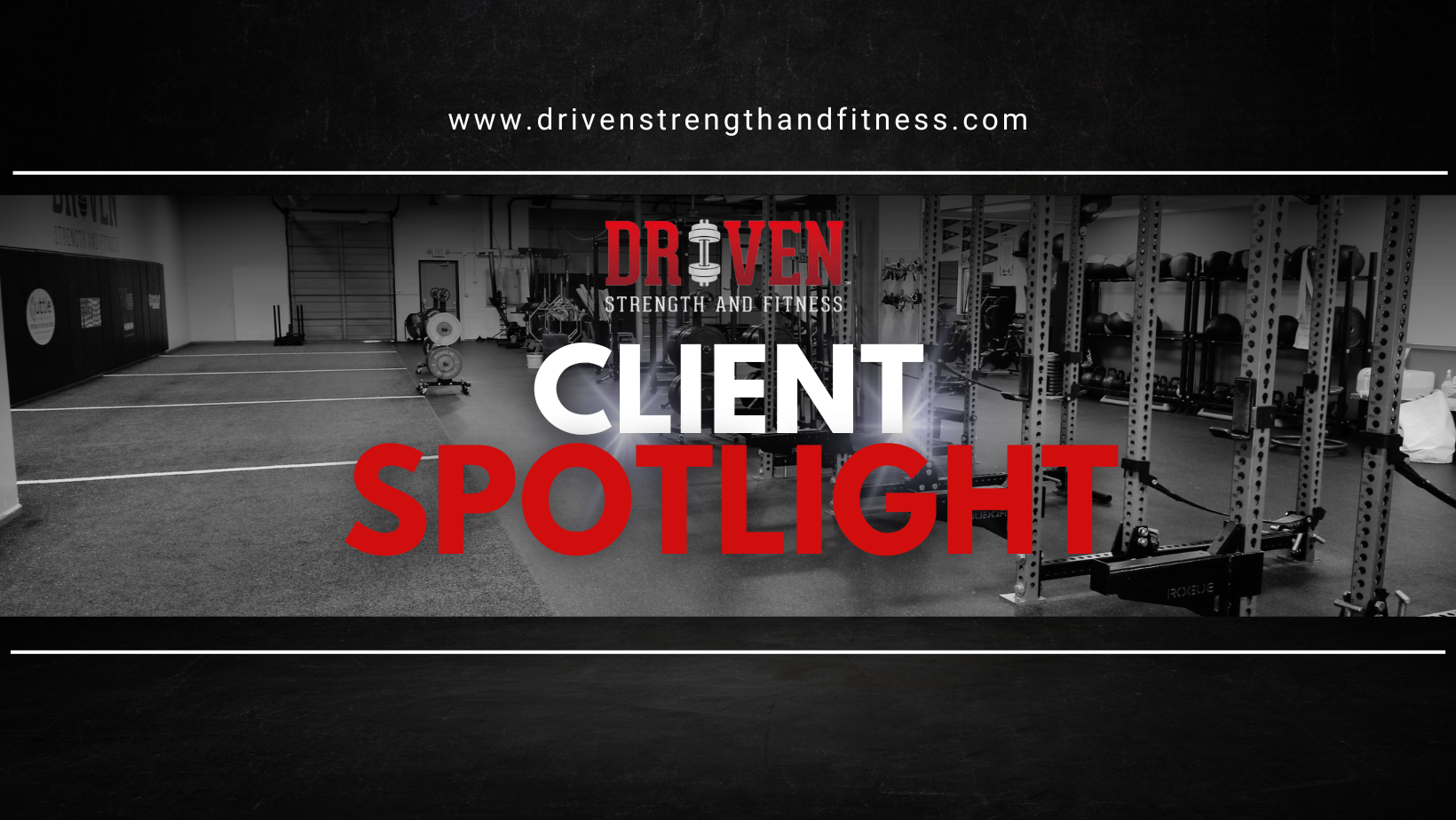 We're thrilled to share Carol Bolger's extraordinary story as we continue to put a spotlight on our remarkable clients and their journey here at Driven Strength & Fitness!
Carol joined Driven Strength and Fitness with a goal to enhance her strength and overall health. She also knew that this is a  valuable complement to her existing workout routine.


Overcoming Obstacles: Ankle Injury and Rehabilitation

Carol, like many of us, suffered a setback when she injured her ankle. 

Modified Workouts for Safe Progress

Carol's workouts were modified by our dedicated team at Driven Strength and Fitness to ensure they were safe and aligned with her recovery goals. We collaborated to develop a customized plan that allowed her to restore her power while prioritizing her health and safety.
Carol's experience demonstrates the strength of dedication, adaptability, and the value of professional advice on your fitness path. Learn more about Carol's experience by watching this short video!
Carol's improvement has made us extremely proud, and her determination continues to inspire us all! Her journey is a reminder that with the right support and a positive mindset, you can overcome obstacles and achieve your fitness goals.

We'd love to hear about your personal fitness journeys and triumphs! Please contact us if you would want to share your experiences! Your story, like Carol's, can inspire others on their quest to greater health.

Stay motivated, stay driven, and keep pushing forward!

Not a member yet and interested with our Athletic Development Program and Adult Group Training Program or simply want to know how we can help you or your kids reach greater heights? Click here for a Free Consultation.👇