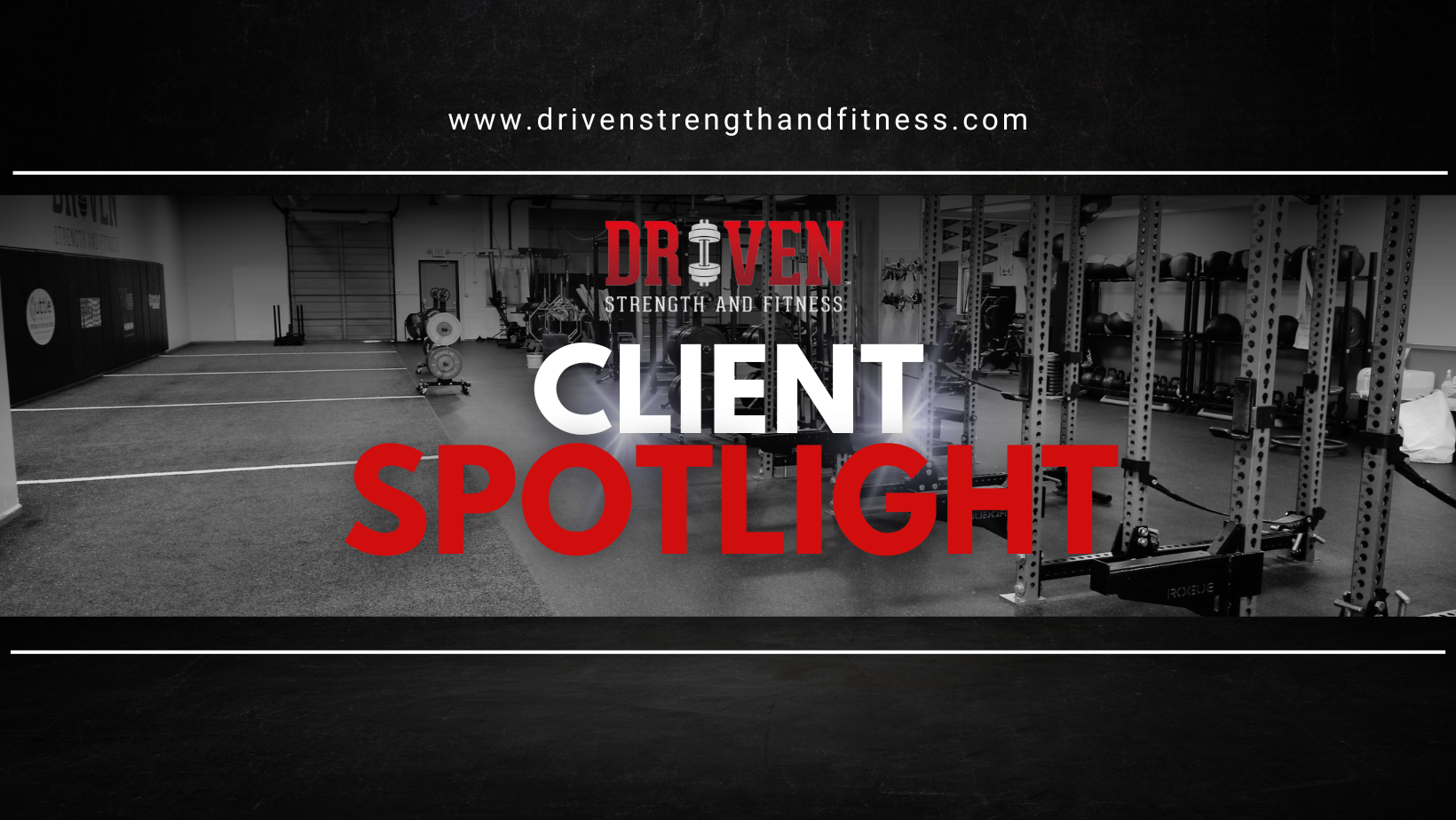 As we continue with our client highlight series, we are thrilled to turn the spotlight on one of our incredible members, Susan Horvath!

She has not only demonstrated exceptional dedication to her fitness goals but has also shown incredible resilience in the face of adversity. Here's a glimpse into Susan's remarkable story:

Strength and Nutrition
Susan started her fitness journey with a strong desire to build physical strength and improve her overall nutrition. Our dedicated team worked closely with Susan to create a customized plan tailored to her needs and goals.

Goal Setting
Setting clear goals is essential for progress, and Susan was no exception. We worked with her to define specific, measurable, and achievable fitness goals. Together, we mapped out a plan to ensure she stayed on track.


Overcoming a Lower Back Injury
One of the significant challenges Susan faced was her long-standing lower back injury. Our experienced trainers modified her workout routines to accommodate her injury while still targeting the areas she wanted to strengthen. Through consistent effort and careful guidance, Susan was able to regain her strength and confidence.


Learn more about Susan's journey by watching this short video:

Susan's determination and commitment to her fitness journey paid off. She not only achieved her initial goals but exceeded them. Her story serves as a testament to what can be achieved with the right support and dedication!


We have more incredible client highlights coming up in our newsletter series, so keep an eye out for the next inspiring story!

If you have a success story or achievement you'd like to share with our community, please don't hesitate to reach out. We love celebrating your victories and milestones.


Stay motivated, stay driven, and keep pushing forward!

Not a member yet and interested with our Athletic Development Program and Adult Group Training Program or simply want to know how we can help you or your kids reach greater heights? Click here for a Free Consultation.👇